Why is a semiconductor chip so important in car manufacturing?
The word 'semiconductor' has been one of the most commonly seen in news reports over the last few months. In nearly every walk of life, the lack of available semiconductors is impacting the world in so many ways.
Semiconductors are used in a wide range of production situations, from electronic devices up to the manufacture of new cars. A semiconductor chip shortage has slowed a key component of the new car production supply chain.
How serious is the problem and how long will it last?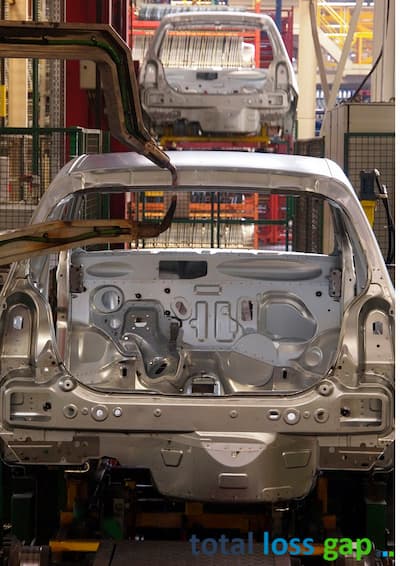 When the semiconductor chip shortage started
Demand for semiconductors was so high during the coronavirus pandemic when people purchased games consoles, laptops, and televisions to help break the boredom of covid 19 lockdown restrictions.
Many of these products - including Chromebook laptops and gaming consoles such as the PS X and Xbox Series X - are now sold out or are subject to very long shipping dates.
The availability of the latest iPhone 13 models has also been impacted, with those orders facing lengthy delays.
Semiconductor suppliers have been trying to refuel production to meet demand but shortage and supply will not be corrected by a switch.
Most experts have assumed that the current short-term supply deficit will ease as supply adjusts to meet soaring demands.
However, it is just not that simple.
What is a semiconductor or microchip?
Most electronics use microchips which run in the circuitry of your mobile phone or laptop computer a games console or other car.
There must be many little devices built into our chip that can make everything work. In the case of cars these days they need almost everything to function - everything from the infotainment system to digital displays to camera systems and all around. They're used extensively in electronics products.
In simple terms, they pack some weight into tiny wiring blocks which let them work inside the structure.
How has the shortage of microchips affected car production?
The issue of semiconductor supply has impacted nearly all automotive manufacturers with the inevitable outcome that production is affected.
Many of the major auto manufacturers have had to scale back production schedules as the demand for new cars simply cannot be met.
There have been a large number of examples of how the semiconductor shortage has meant car manufacturers have to alter production schedules. These include:
Mercedes had to halt production of its GLC because of a shortage of microchips at its plants at Bremen and Rastatt in Germany.
Mini temporarily closed off its Oxford factory where it manufactured 3-door and 5-door hatchbacks.
Volkswagen Group plans to build more than 100,000 fewer cars in 2021 than the forecast.
Skoda has doubled their earlier prediction to a shortfall of 250,000 new cars produced in 2021.
Toyota halted production at two of its factories because of the chip shortage.
These are typical examples suffered by the vast majority of motor manufacturers in this period. This has led to a significant overall drop in new car production.
When will the shortage of microchips end?
German semiconductor manufacturer, the Infineon Group said in its first-quarter estimates 2.5 million cars will be delayed by the chip shortage. They also commented that the expectation is that the bottleneck would not improve until.
In terms of the semiconductor industry, the expectation is that this will be a "long-term problem".
Perspectives of recovery and steps being taken
In short term, the global semiconductor shortage is unlikely to resolve easily due to factors such as the complexity of semiconductor manufacturing and the increasing complicated chips needed in the automotive design and production supply chain.
Until the supply of chips improve, we may see some OEMs that cancel or postpone planned vehicle launches. This is not a step that would be taken lightly, however, the potential embarrassment of launching a model that they cannot see demand fulfilled could be a potential public relations disaster.
Motor manufacturers are also rationalising their model lineups. Some have taken to cease taking orders on the basic specification models and only provide mid to top specification models. This allows a better profit margin to be maintained and has been reflected in robust financial results for many manufacturers.
In addition, most semiconductor manufacturers are expanding their capacity so they can improve production this year and next.
Some semiconductor companies may sell chips to the auto industry at a loss to maintain market share for future growth opportunities once supply recovers.
All these steps are designed to keep motor manufacturers ticking over until production can return to full capacity.
One thing is for certain, with the current global shortage of semiconductor microchips not looking to end anytime soon, there has never been such an appreciation of what these little chips do for us in everyday life.
And if you are looking for a new car, then your choice may be restricted for some time to come.