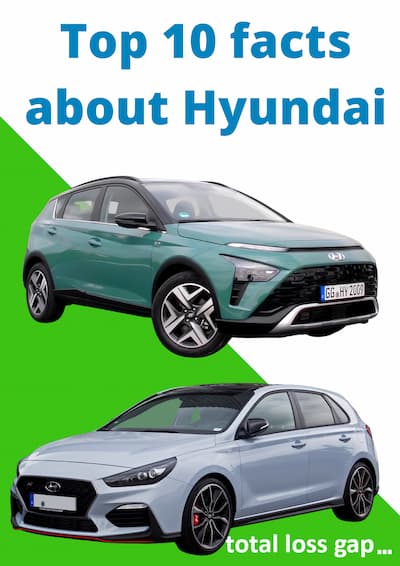 If you have followed our blog then you know we like out 'Top 10 facts' on any number of subjects. In this post, we will go over the top 10 facts about Korena car manufacturing giant Hyundai. You'll learn everything from what makes them so popular to how they have been able to grow in such a short time. For those of you who are considering buying a new vehicle, I hope that after reading these fun facts about Hyundai, your decision will be easier and more informed!
1. The word 'Hyundai' means "modern" or "contemporary" in Korean. The correct pronunciation of Hyundai would be to rhyme with the english word 'Sunday'.
2. in 2020, Hyundai was the seventh-best selling car manufacturer in the USA, ahead of the likes of Mercedes-Benz, GMC, Volkswagen and BMW.
3. Hyundai has been building cars since 1967 and had experienced a lot of growth in that time. By 2011 Hyundai had become the fourth largest motor manufacturer in the world, only behind General Motors, Volkswagen and Toyota.
4. Hyundai owns Kia (which it bought out of bankruptcy in 1997) Genesis, which is an established luxury car brand, and the electric vehicle sub brand, Ioniq.
5. Hyundai's first hybrid all electric vehicle was developed in 1991. Following years of developments, Hyundai launched it's first production petrol hybrid in 2009.
6. In order to compete with Toyota, Honda, and Nissan, Hyundai has been investing a lot of time and money into their R&D. Hyundai have seven R&D Centres around the world. These include 3 in Korea, as well as centres in Germany, Japan and India. The final centre is in the USA and is used only for Hyundai vehicles for the US market.
7. Hyundai is also well-known for manufacturing luxury vehicles via its Genesis brand. The first vehicle developed by Genesis was the G90 in 2015. In 2018 J.D. Power named Genesis in first place in their quality study.
8. Hyundai produce around 6 million vehicles per year, with an ever increasing proportion being hybrid or electric. Hyundai are tipped to dominate Europe with hybrid, all-electric and hydrogen powered vehicle.
9. Hyundai employ more than 100,000 people worldwide.
10. Hyundai is the second largest South Korean company, after Samsung. Hyundai are ranked by Fortune Global 500 Rank as the 84th largest corporation in the world in 2020.
Hyundai is a well-known car manufacturer that specializes in affordable and high quality vehicle options for all levels of consumers. Hyundai has been building cars since the late 60's, which means they have decades of experience to share with you! We hope you have enjoyed our Top 10 facts about Hyundai, and maybe learnt something new that you did not know before.