The Ford Fiesta has been one of the best selling cars in Britain for over 30 years. Ford's popular small car is loved by drivers and families alike, but what else do you know about the Ford Fiesta?
Here are 10 facts to get you started:
1) Ford Fiesta was first produced in 1976
2) The Ford Fiesta design project was called 'Bobcat'.
3) Ford's development team favoured the name 'Bravo' for the car but Henry Ford II insisted on using the name 'Fiesta' meaning 'party' in Spanish.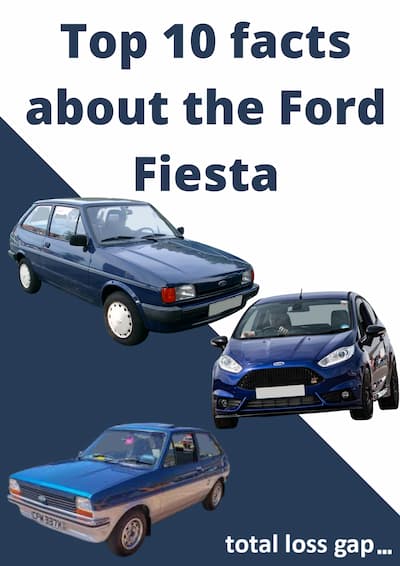 4) There have been seven generations of the Fiesta since 1976.
5) Ford have sold over 16 million Fiestas worldwide since 1976.
6) There have been a number of 'hot hatch' versions of the Fiesta, including
Supersport

XR2

S(Sport)

XR2i

Si

RS Turbo

RS1800

Zetec S

Zetec RS

ST
7) The Fiesta was named 'Car of the Year' in 1989 and 2009 being one of only two models to win the award twice, at least twenty years apart (the other being the VW Golf).
8) The Fiesta is the UK's best selling car of all time, overtaking the Ford Escort in 2019 with over 4.1 million sales all-time.
9) The Fiesta was produced as a result of the oil crisis in the 1970s. Ford recognised that car buyers would seek an economical vehicle with fuel prices spiralling.
10) Since the Fiesta was introduced in 1976, it has accounted for one in twenty of all cars sold in the UK in that time.
In 2021, the Ford Fiesta is proving just as popular as ever. The market within it operates is as competitive as it ever has been. If you're looking for a new car that's economical on fuel prices as well as popular with drivers and families alike, it might be time to consider buying a Ford Fiesta. Millions have done so before so they all can't be wrong!