Buying a new car is something that many people dream. It's an opportunity to get the latest model and have it for years to come. But, before you head off on your new car buying shopping spree, there are some things you need to know first so that you can find the best deal possible!
In this article, I'll be giving you top tips on buying new cars at the best price by avoiding common mistakes and pitfalls.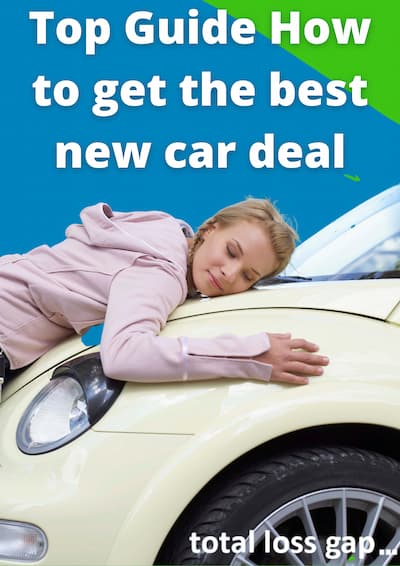 What should I do before buying a new car?
Doing your homework before setting foot in a car showroom is essential when buying a new car. Knowing what you want, and more importantly, knowing how much new cars cost will help keep your head above water.
Do your research - know what you want and how much you're willing to spend
First of all, identify what car you want. This could be a type of vehicle, for example, a Compact SUV. This may mean you then have to compare several cars and narrow down your list.
Decide what is essential.
Is the warranty available with a vehicle key for you? If so, then the likes of Kia with a seven year warranty can be a great option.
Do you want an electric vehicle, a hybrid or a plug-in hybrid? Some manufacturers are way ahead of others in this field.
Do you need seven seats, a big boot, all-around cameras for manoeuvring? All these factors, plus more, need to be determined.
Think about what you have on your current car that you could not do without.
But also remember that new cars have the best and latest technology. What you have now may be much better in your new vehicle.
Test drive multiple vehicles to find out what you like best.
The only way to know what new car you will like is to test drive it. This may mean visiting many dealerships or local showrooms.
The best way forward here could be to go on the internet and use online resources for new cars before setting off your shopping trip. Try not to go in with preconceptions about what type of new car you want.
Once you're in the new car showroom, ask to speak with a salesperson and tell them what type of new cars you are interested in. Then take it for a test drive! When driving on public roads, try various speeds as this is when some new cars will perform better than others depending on how they handle.
It would be best if you thought about your test drive, including a trip to test how straightforward it is to get the car on a driveway or in a garage. You will have to live with this vehicle, so you need to ensure it can do what you need.
Why should I buy a new car?
In the last few years, vehicle makers have drastically improved new models with new features and functions in response to customers needs. This means that not only are new cars at a competitive price point, but they're also better than ever.
New cars are safer, more reliable and more advanced than ever before. You also get the maximum benefit of the full manufacturers' warranty.
How can I get a new car at the best price?
There are plenty of new car deals out there, but it's important not to go for the first deal you see to find the best deal possible.
The key is research - know what your budget is and how much new cars cost so that you can identify the best new car deals available.
You will also need to compare deals to make sure you are getting the best deal possible.
How much to pay for new car finance?
There are many different financing offers with new cars, including Hire Purchase, Personal Contract Plan, Interest Free Credit and Lease Agreement. Which form suits your needs best depends on several factors, so it's essential to research before going new car shopping.
One of the biggest misconceptions about new cars is that they come with low rate financing every time, but this isn't always the case!
If you need to finance your new car, then work out your budget. How much can you put down as a deposit or advanced rental? How much money can you afford monthly? These factors may decide whether you choose PCP or HP or go down a leasing route.
Compare prices among different dealerships in your area, but also nationally.
Years ago, you were almost compelled to use your local, franchised motor dealer to buy a new car. You may have been 'in between' two dealers, so you could have had the chance to compare both.
There are clear advantages to buying a new car from your local dealer. You have not got to go far to pick it up for a start. But remember, your new vehicle will carry a manufacturers warranty that can be used at any of their dealer networks in the UK. You do not have to take your car back to the dealer where you bought it.
Comparing deals at different dealers can be pretty straightforward. Many manufacturers websites will have offers from dealers in their network.
Another option is to use a car buying broker or website. Well known examples of these would be Carwow and Autotrader.
Searching for a deal on Autotrader is easy enough. Filter in the vehicle you are interested in, and select 'new'. You can also sort by distance from the motor dealer.
Carwow is a bit different. You enter the details for the new car you want, and then Carwow sends you the best offers from franchised dealers over the next few hours. They also try to offer deals from showrooms relatively close to you.
Check the manufacturers' website for any 'hidden' new car deals.
The likes of Carwow and Autotrader can bring you some fantastic new car deals, no doubt about it. However, you also need to check the manufacturer's website to see any better deals listed there.
Manufacturers websites can have deals loaded up by the manufacturer themselves. These can be more timely and up to date than third-party sources like Carwow and Autotrader.
These details often have some exclusive finance rates or advantageous deposit allowances above what is advertised elsewhere.
Don't be afraid to negotiate on price.
If the process of buying a new car is new to you, remember not to be afraid of negotiating on price. To some it can seem a daunting task, new car dealers often have plenty on their hands and are eager for customers.
A new car is a big purchase, and the price of new vehicles can be intimidating. But motor dealers are there to sell cars. They do not earn any money if you walk away. What is the worst they can say when you are asking for a better deal? They can say no. But they might say yes too.
Read reviews online before committing to any dealership or buying a car outright from an individual seller.
Reviews and ratings of new car dealers are essential to look at before you consider buying a new car from them. Many new car dealerships will have a range of new vehicles in their showroom, but the difference comes down to what they offer on price and service.
If you don't know who to trust or offer the best new cars, it is best to read reviews and ratings online. This will give you an idea just how satisfied other people have been with other new car dealerships in your area.
It is also a good idea for new customers who live further away from the new car dealership of their choice to read reviews and ratings online first. This way, they will be able to compare.
The new car market has changed dramatically in recent years. This makes it more difficult for the new customer to find the best new car deals out there. Fortunately for the new customer, new cars are not only being sold from franchised dealerships. They can also be found on online resources such as Autotrader and Carwow.
Consider buying a used car.
If you do not have a new car budget or are looking for more value for money, you may consider buying a nearly new car.
Nearly new cars can mean you are the second owner on the V5 (log book), and therefore the vehicle is 'used' rather than 'new'. However, they can represent excellent value for money as they can be significantly cheaper than a brand new car.
These nearly new vehicles can come under two categories:
Buying Ex-Demonstrator cars
An ex-demonstrator car usually is just a few months old with minimal mileage. It has spent time in the showroom or dealership but has not been sold to a customer. 'Ex-demo's' usually have been assigned to one person at the dealership to use personally and for demonstration purposes for the sales and fleet departments.
This type of new car is often cheaper than new, as it has been registered by the dealership even though it has never been registered with the DVLA (Driver and Vehicle Licensing Agency) to a private individual.
Another advantage of an ex-demonstrator can be when you acquire the 'manager's car. Often one privilege of management in a car dealership is that they get to order their vehicles. This means that they can laden their vehicles with extras that can cost thousands more if you ordered the car new.
Buying pre-registered cars
A pre-registered car has been new and registered with the DVLA but never registered to a private individual. It is registered to the new car dealership first, not a private owner.
Motor dealers often choose to pre-register vehicles as they count towards a manufacturers new car target. This can be worth thousands of pounds to the dealer. However, it does mean they have to pay for the car, so they will look to do so as soon as they can sell the vehicle.
The law in the UK requires that a dealership retain a car for 90 days if they self register the vehicle before selling it. Often dealers will look to sell a pre-reg before 90 days and keep the logbook until the required 90 days have passed. However, this practice has hit the news previously as being illegal.
In buying a pre-registered car, you should benefit from all, or at worst nearly all, of the original manufacturer's new car warranty. Even though pre-registered and officially used vehicles, these can provide a fantastic saving against new and give the vast majority of the benefits of buying a new car.
If you're car buying from a dealership, ask if an in-house finance option will offer lower interest rates.
If you are purchasing a new car at the car dealership, it is worth asking them about any in-house finance options they may have available.
Low rate hire purchase deals can be found by comparing lenders deals. Manufacturers may also provide subsidised PCP deals with extra support (either lower finance rates or an extra deposit allowance) to make sales even more attractive.
Time your new car purchase
Motor dealers work to targets. These targets on new cars can equate to substantial bonus payments to the dealership by the manufacturer. These bonuses may be monthly, quarterly or annually and can be worth hundreds of thousands of pounds over the year.
You can use this to your advantage.
Order a new car towards the end of a month or the end of a quarter (end of March, June, September and December) can be beneficial for new car buyers.
The dealership will want to meet their targets and, as they are likely getting a bonus at the conclusion of the month or quarter, may offer you an extra discount to make sure that target is met.
Think about the future, think electric cars
The UK Government has confirmed its' intention to ban the sale of petrol and diesel engine vehicles by 2030. There has also been a significant effort to encourage car buyers to choose electric cars for their next cars.
Government grants have been available for new car purchases for some time, and it could be an ideal time to look at the electric vehicle option to save some money short term and long term.
To avoid new car buyers from unknowingly paying more than they need to and to get the best new car deal possible, it is worth knowing how new cars sales work. This way, you will know what to ask about and why.
The new car purchase process can be daunting. It is worth knowing how they work before going ahead with any decisions on what you buy.
We hope this guide gives you a few more ideas on how to drive the best possible deal on your new car purchase.