Financial pitfalls of a car lease
Monday 16th December 2019 18:51:05
Financial pitfalls of a car lease
Introduction - How to finance a car
If you have been looking at changing your vehicle recently then you may have found a myriad of methods to pay for it. If, like most of us, you are not in a position to be able to pay for the vehicle outright then there may be a number of payment solutions offered to you.
Traditionally, motor dealers have offered finance solutions based on Hire Purchase arrangements. This is where the finance is linked to the vehicle, you make even payments throughout the term and the vehicle is your property when you finish paying for it.
A variant of Hire Purchase is a Personal Contract Purchase plan, or PCP for short. Again you make even payments but at the end you have three options; hand the vehicle back, part-exchange for a new car or pay the final 'balloon' payment, called the Guaranteed Final Value or GFV.
In recent times the motor dealers have also been pushing an alternative financial option, traditionally reserved for business users, in the contract hire or lease agreement. Again these feature set payments of 'rentals' throughout the term, and the vehicle is returned to the leasing company at the end of the term.
It is quite different to HP or PCP in that you cannot own the vehicle. This can be somewhat disconcerting to customers. This can be countered with the fact that you do not still have a final payment to make at the end of your lease either.
So if you just hand back the vehicle at the end of a lease, do you not have any financial issues to be concerned about?
There are in fact a couple of pitfalls your should be aware of, and (shameless plug alert) Total Loss Gap can provide solutions to help you mitigate against them.
Lease penalties if the vehicle is 'written off' - how Gap Insurance can help
Like any vehicle on the road, a lease vehicle can see a situation where is is stolen, or in an accident, whereby the main motor insurer deems the cost beyond economic repair. In this case, your leasing company will expect you to settle the lease agreement at that point.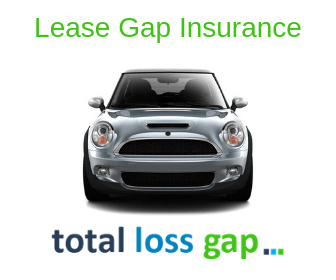 This lease settlement can be made up of many things; the leasing company estimate as to the value of the vehicle and a proportion, or all, of the outstanding rentals still to pay.
Of course, your motor insurer should cover you for the 'market value' of the vehicle but this may not be enough to cover the lease settlement completely. Potentially, this shortfall must be paid by you.
That is unless you have a Lease Gap Insurance in place. As the name implies, Lease Gap Insurance is designed to cover the difference between your motor insurers settlement and the outstanding lease settlement if the vehicle is written off during the lease.
One further protection is often considered by people on a lease and it regards the 'advanced rental' payment paid at the beginning of your lease. You may see lease agreements advertised as 3+23, 6+35 or 9+47, etc. The first figure is your advanced rental, and is a multiple of your monthly payments on the lease.
So, for example, if your monthly rentals are £300, and you have a '6+35' lease, then this means you are paying 6 times the £300 monthly rental as your advance, plus 35 further payments of £300.
If the vehicle is 'written off' during your lease then the standard Lease Gap policy should cover any shortfall to pay off the lease. However, what it will not do is cover your advanced rental 'deposit'. This could mean you have to find this deposit again if you want to replace your vehicle with another lease vehicle.
If you opt for 'deposit protection' then you could claim back your advanced rental (with Total Loss Gap the maximum we can protect is up to £3000) to use as a deposit for your new vehicle.
Lease penalties if you hand back your vehicle with damage
There is another area of potential financial penalty when you take a vehicle on a lease. If you keep the vehicle to the end of the lease then you are obliged to hand it back in good condition, fair wear and tear notwithstanding.
The rules around what condition, and therefore what damage is allowed, can vary and be open to interpretation. There are rules set out by bodies such as the BVLRA (the Damage Guide is available to check), that set out parameters that you should expect to adhere to.
If you hand back a car at the end of the lease with damage to the bodywork, alloy wheels or vehicle interior then you may expect to get a bill from the leasing company to cover the costs of the repairs. This all should be listed in your lease agreement.
These bills can be expensive. However, there are options to mitigate these costs to you.
For example, (again a spoiler alert for a further shameless plug) Total Loss Gap can offer you a Smartcare Cosmetic Insurance policy. This allows your to claim for the costs of cosmetic repairs to your alloy wheels, minor bodywork damage and even interior repairs (like a tear in your seat fabric).
The Total Loss Gap Smartcare Cosmetic Insurance product allows a combination of up to 5 claims per 12 month of cover (so you could make claims for two alloy wheel repairs, two bodywork repairs and one interior repair in one year).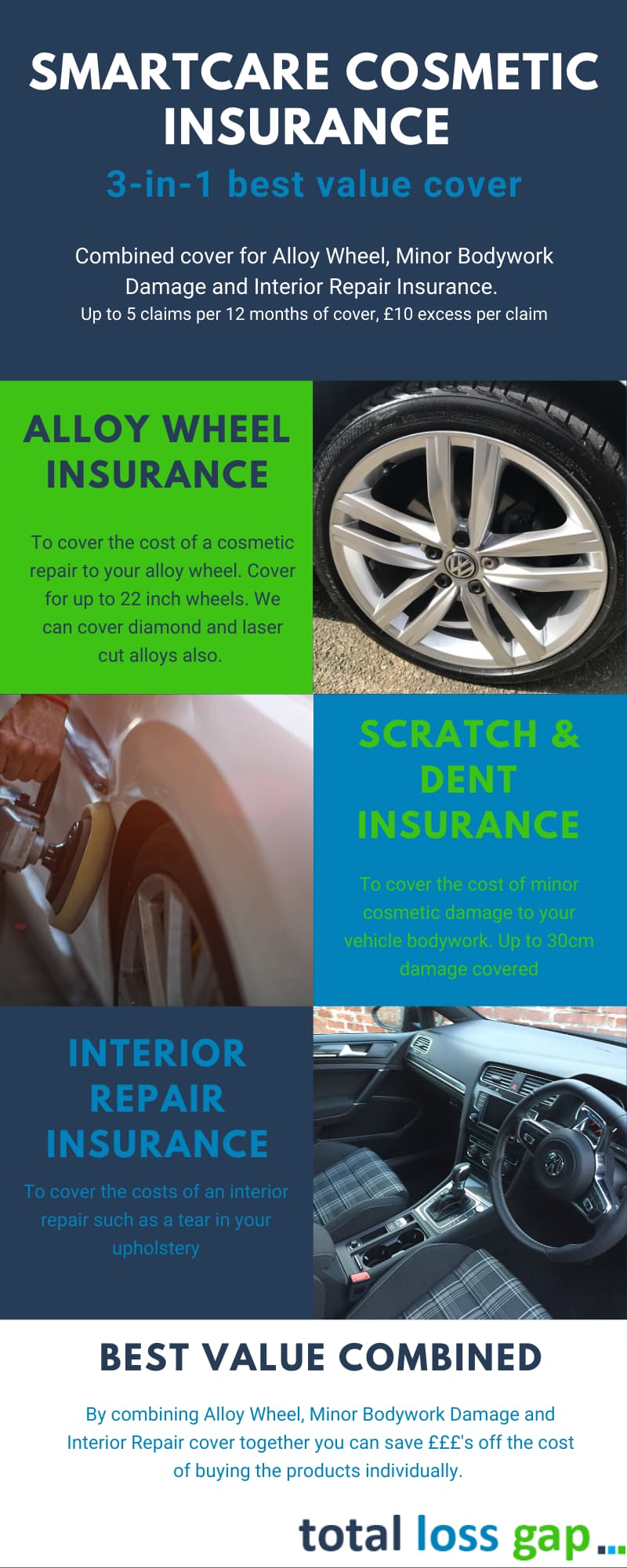 A product such as this helps you maintain the condition of the vehicle, and helps you avoid the cumulative costs of 'hand back' charges if you end the lease with a number of areas of damage.
So, in summary, the growth in attractive lease deals does not mean you can avoid additional financial penalties. However, if you wish, there are ways in which you can protect against these costs, and at Total Loss Gap we hope we can cover most bases for you.