Why are used cars prices going up right now?
Used cars are going up in value. What is next, snow in June?
Normally we expect used cars to go down in value over time but the opposite is generally the case right now. Why are used cars going up in value, and not down as in the past?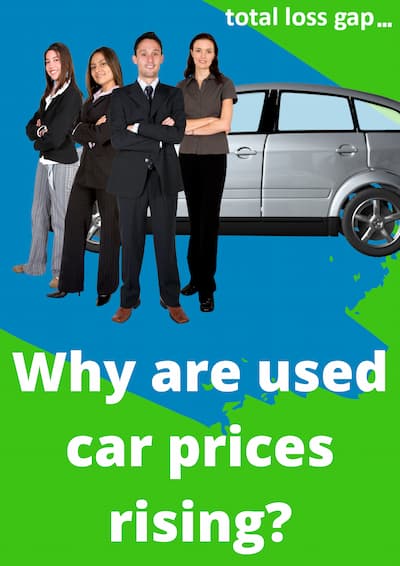 During the month, Cap HPI data released to CarDealer early revealed values increased by 3.7 percent at the three-year mark - that's worth £477 per car.
That meant second hand car prices rose every month, for six months, to August.
To further put the rise into context, the average used car has increased in value by around 20% in the last five months alone.
There are many reasons why used car prices have been increasing steadily in the last few months, and these include:
A shortage of new cars.
The impact on the motor industry of the global Covid 19 crisis has had an impact on the supply of new cars. Car plant assembly staff having to self isolate, or stay at home under lockdown, can cause production at motor manufacturers to slow, become inconsistent or cease entirely.
But really that is only the tip of the iceberg.
Shortage of semiconductor chips.
It has been widely reported that there is a global shortage of semiconductor chips. The demand for these rose in lock down as people bought lots of tech equipment that require semiconductor chips to work.
All this means that motor manufacturers have not been able to make new cars in the numbers they had before the pandemic. Many motor manufacturers have either cut production or closed facilities entirely due to the lack of semiconductor chips for their needs.
The result is a shortage of new cars and a long lead time for orders.
Car buyers having to switch to used cars
The impact of the shortage of new cars has meant consumers in need of changing their vehicle either have difficulty in locating a new car option. Indeed there are many stories of car buyers having to either take one of a small number of new cars in stock now, or having to wait for a few weeks to 9-12 months for any order they may put in.
The alternative is to look at a nearly new vehicle. This has put extra pressure on the used car stocks. Main franchised dealers are not producing the part exchange volumes of nearly new stock either, as a by product on new car sales volumes.
The impact of car buying websites
The other issue is that car owners are looking to dispose of their vehicle via non traditional routes. The advent of the internet car buying service has seen may not bother part exchanging their vehicles with motor dealers, instead they use any one of a number of car buying services.
Why could this impact the price of used cars?
It may come as a surprise to you but many of the online car buying services are actually owned by the leading motor auction houses in the UK.
For example:
Webuyanycar.com - British Car Auctions (BCA)
Moneyforyourmotors.com - Manheim Group
The Car Buying Group - Aston Barclay
Also, some of the large motor dealer groups also offer direct car buying services for the public, like Evans Halshaw and Arnold Clark.
The overall effect of this is that the routes for car dealers to buy used car models is now restricted. This drives competition for the stock and then can drive up prices.
Will the used car price increase bubble burst?
The current situation is driven by the lack of new cars being built. It then stands to reason that the situation will change when the issues with new car manufacture eases. As more new cars are built and filter through to the dealers then the interest in used cars may fall quite quickly.
The likely outcome will then be a sharp fall in value in used cars in general, possibly over a short timescale.
However, is that the whole story?
There could be a hangover for people who have bought a used car during this inflated period on the values. By paying at the height of the valuations, they could see a rapid fall in the trade in value of the vehicle. This could be accentuated if they have taken the car on finance and this means they owe more on the finance settlement than then vehicle is actually worth. This 'negative equity' could prevent some people from changing the car at that point.
Why Gap Insurance could be important on used cars right now.
Whilst Gap Insurance will not prevent any vehicle from losing value, it can help protect you if the vehicle is written off. By taking a simple Return to Invoice Gap then you can protect back to the original invoice price you paid for the vehicle (even if that is currently inflated).
If the used car market takes a fall when new car manufacture gets back to normal, then having Gap cover could prevent a negative equity issue if the vehicle is written off.
Without doubt, used cars are going up in value right now. The reasons for this go beyond the usual market forces that drive used car values down over time. There is a shortage of new vehicles on the market, which means consumers, and motor dealers, have to take what they can get.
How long will it last? Well probably as long as the semiconductor chip manufacturers take to get the orders filled.