UK new car market show signs of recovery as dealers reopen
When motor dealers showrooms reopened on 1st June the motor industry nervously waited to see what impact the COVID 19 situation had on the mindset of the UK car-buying public. The recently revealed figures for June show that there were 145,377 new car registrations for the month. This represents just under a 35% drop compared to June 2019, however it is a significant step forward when you consider that May's 'year-on-year' result was nearly 90% down on May 2019.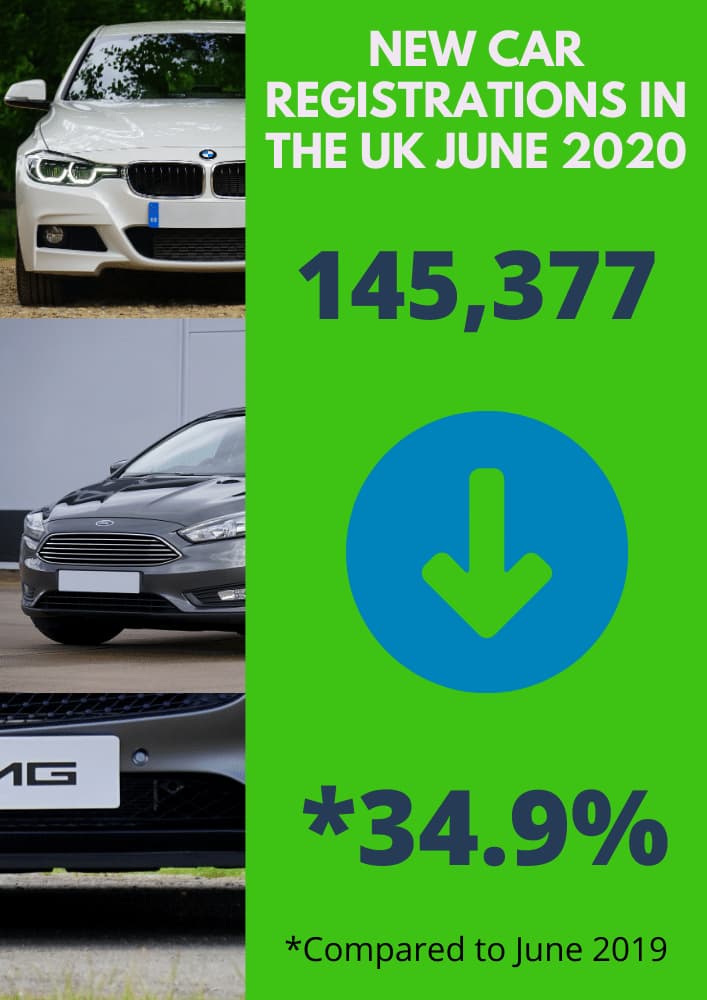 Factors that can mitigate these figures will include the fact that motor dealers in Scotland and Wales remained closed for most of the month.
The total number of registrations for June is the lowest number achieved since 2004. It has also been confirmed that the first half-year results show the lowest number of new car registrations since 1971.
Is it all gloom and doom?
Certainly not. Whilst motor dealers have undoubtedly suffered over the last few months, the appetite for buying a vehicle appears quite high in the UK public. Whilst the new car numbers may seem disappointing, there is little doubt that a number of factors have contributed to this.
The supply of vehicles to the dealerships will take some time to get fully back up to speed. We have seen pictures of thousands of vehicles sat at docksides and in aerodromes. These will take time to clear to the showrooms.
Dealers promoting eye-watering offers
At Total Loss Gap, we talk to thousands of customers in the middle of the car buying process. As part of that process, we will learn of the fantastic deals people have been getting when buying a vehicle in June. These have extended to both retail purchases and lease deals.
A couple to highlight would be the Volkswagen Toureg R Line 3.0 TDI V6 that was secured with a nearly 30% discount. We have also seen a BMW 840i on a lease at less than £300 a month. These may be at the more expensive end of the market but they do show that shopping around, and in consulting online tools, can provide you with a bargain new car deal in the UK today.