Top 10 Most stolen car models in the UK - 2019
Tuesday 3rd March 2020 18:26:17
Top 10 most popular car models for theft in the UK 2019
New data released by the DVLA and the Office of National Statistics reveal car theft trends and results for the UK in 2019. This includes the Top 10 car models that were stolen in the UK for the complete year.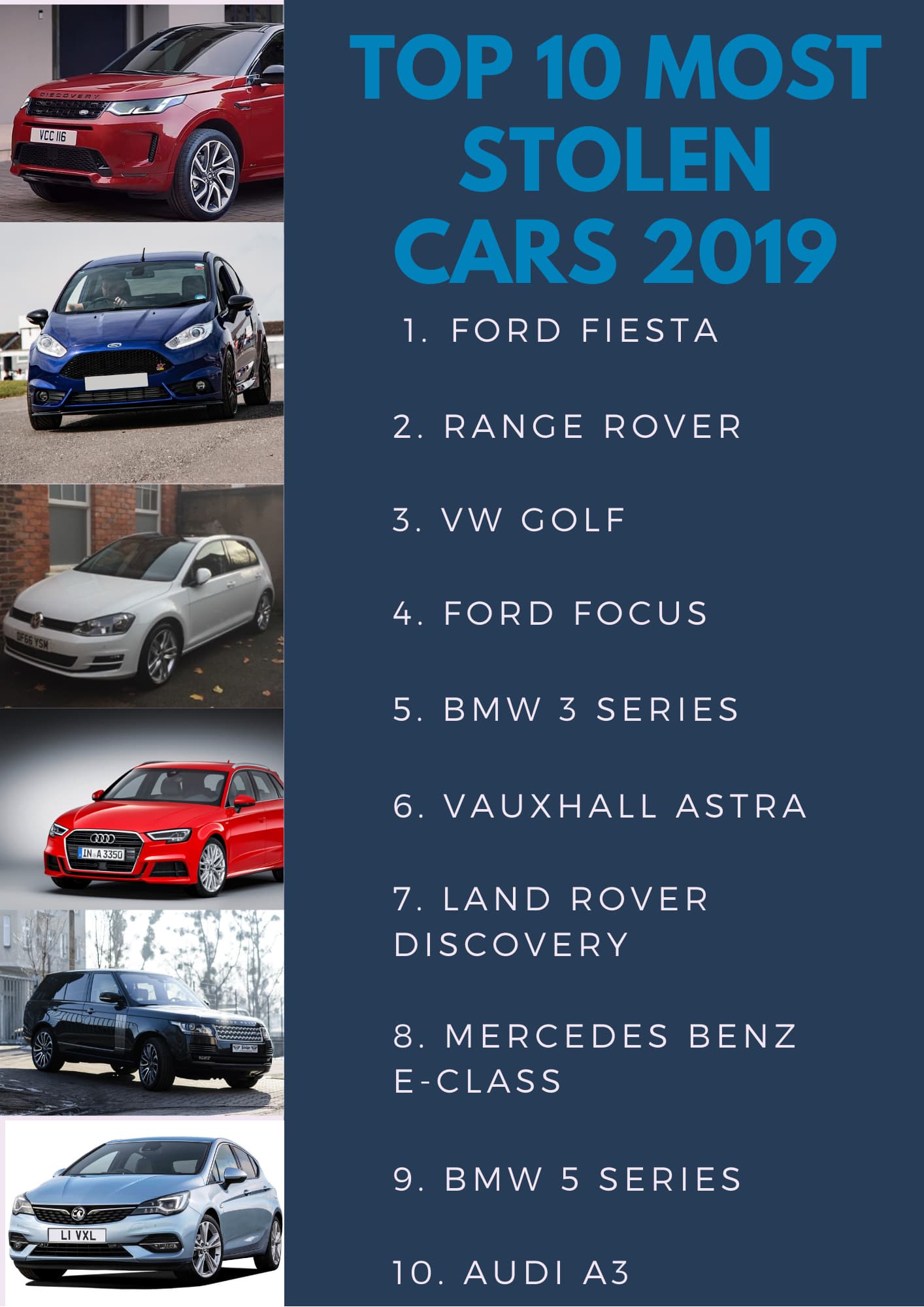 It has been revealed that a total of 56,288 cars were stolen in the country in 2019. That equates to one theft every 9 minutes or 154 per day!
That can be quite a frightening statistic for vehicle owners. However, you may be more interested to know the models that are being targeted for theft.
Heading the list of most stolen models was the Ford Fiesta with 2,384 thefts. However, that must be considered against the fact that the Fiesta is the UK's best selling model, and has been for some time. The same can be said of the Volkswagen Golf and Ford Focus, both have featured in the best selling cars in the UK for many years, and they appear at third and fourth respectively in the 'most stolen'.
Some less popular on the sales front feature relatively highly in the most stolen list. The Range Rover is second with 1,917 thefts. The Land Rover Discovery and the Mercedes-Benz E-Class are seventh and eighth on the list.
Some other facts and figures reveal some further interesting trends:
The number of 'keyless' thefts nearly doubled in rate from 26% in 2008 to 49% in 2018.

Only 11% of thefts are for brand new vehicles

63% of thefts occur between Monday and Friday.

40% of thefts are reported in West Yorkshire, Greater Manchester, and West Midlands.

Remember GAP Insurance can provide a cost-effective way to protect against losses if your vehicle is stolen, and written off by your insurer. For more information please go to : GAP Insurance Guide