Top 10 Most stolen car models by Keyless entry theft in the UK in 2019
Friday 6th March 2020 15:48:26
Top 10 car models stolen by Keyless theft in the UK 2019
Keyless vehicle theft occurs where thieves do not have to gain entry to your house to steal the keys. Instead, they use sophisticated electronic devices designed to mimic your keys. This gains entry to the vehicle and enables them to start the engine and drive away.
Keyless vehicle theft is on the rise in the UK. Vehicle recovery specialists at Tracker have revealed the top 10 car models targeted by thieves in 2019.
Keyless theft accounts for 92% of all vehicles recovered by Tracker in 2019, up from 66% in 2015.
We have all seen the widely distributed video's on the internet, showing thieves gaining access to vehicles at the dead of night. This leaves a nasty shock for owners to wake up to in the morning.
So how likely is your vehicle to be targeted for a Keyless theft? Here is the Top 10, in reverse order.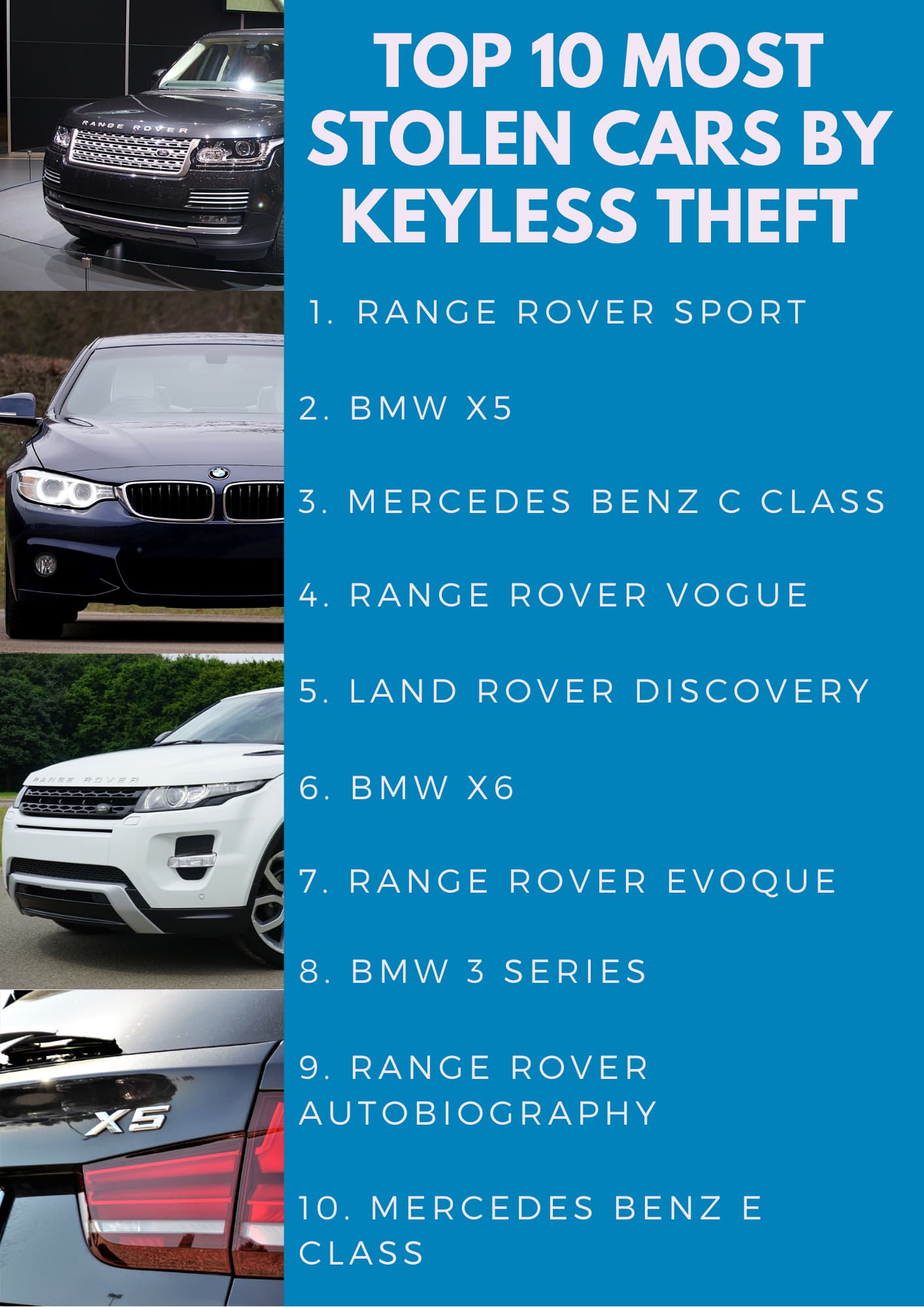 There is a theme of prestige SUV vehicles in the list, with Range Rover/Land Rover particularly highly targeted.
Vehicles that are not recovered are often shipped out of the UK, with the middle east a popular destination.
To find out more about how GAP Insurance can protect your finances, should your vehicle be stolen and deemed a 'write off' please go to : https://totallossgap.co.uk/gap-insurance/759