The Volkswagen Golf has topped Britain's best-selling car model for May 2021 with 4,181 sales, followed by 3,643 Vauxhall's Corsa and the VW Polo in third place with 3,518.

The iconic German Golf was first built in 1974 and regularly in the UK's Top 10 best-selling cars. However, the number one position is not usually the place it is seen.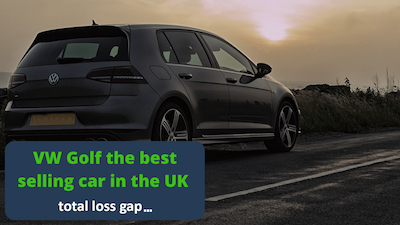 New car registrations on the rise

New car registrations in the UK rose 674% to 156,737 in May. These figures were compared to the same period last year when showrooms across the country were closed due to Covid restrictions.
Sales are still well below pre-pandemic levels, with the total figure for May some 27,000 down compared to May 2019.
Electric vehicle registrations on the increase

Of all new cars registered this month, a whopping 40% were either electric or hybrid models. Out of all the latest electric and hybrid models recorded this month, over half were plug-in hybrids. The overall picture for 2021 so far is that just under 14% of all registrations are plug-in variants. The 'green' trend is set to continue.

Overall, registrations for the first five months of 2021 have risen by 30% from last year. The gradual release from Covid lockdown has seen more traffic in motor dealer showrooms.

However, not all the news is good, with some manufacturers still struggling to fulfil new vehicle orders. The widely reported shortage of microchip production worldwide has hit nearly every car manufacturer on the planet.
As a result of the shortage of new cars, used cars have become the option for many. Used car prices are firm, with many models seeing their residual values increasing as a result.

With greater consumer confidence and a clear desire to buy a new car, will you be tempted by your local dealer? Have you purchased a new vehicle already? If so, what is it? Let us know in the comments below.