The top 10 best-selling vehicles in the United Kingdom for 2021 have been identified by the most recent car registration data from the Society of Motor Manufacturers and Traders (SMMT).
The updated data emphasises the ongoing challenges the UK new car market faces as the pandemic and the worldwide semiconductor shortage continue to have an impact.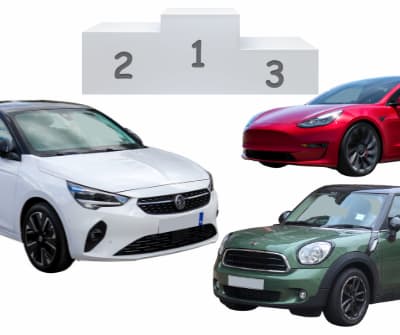 There were some glimmers of hope, despite the general gloom. With 1,647,181 new cars registered, this represented a 1% rise in the year-on-year totals.
Even though the SMMT quickly highlights that the sector is still coping with unparalleled difficulties, this tiny uptick in total car sales demonstrates that the UK is regaining some stability.
An encouraging aspect of the year to date is that the Electric Vehicle market is still growing, with new EV sales up over 75% over the past 12 months.
However, it will be some time before sales return to their pre-pandemic numbers.
An increasing number of businesses are now providing a range of online options to buy your next car that differs from the traditional showroom environment. There are signs that consumers are warming to the idea of the likes of click and collect and reserving online.
The Top 10 best-selling new cars of 2021
With 40,914 new cars sold, the Vauxhall Corsa has claimed the top sales title for 2021, according to the list of best-selling automobiles. Ford sold 77,833 Fiestas in 2019, highlighting the industry's challenges as we come out of the Covid crisis.
The surge in popularity of electric vehicles in 2021 was best highlighted by the rise of Tesla's Model 3 to the second spot.
The premium hatchback from MINI caught many in the industry off guard with a commendable third-place finish.
By sliding outside the top 10 and having a terrible period by its own historic levels, the traditionally favoured Ford Fiesta saw a real fall from grace.
The Top 10 best selling cars in the UK for 2021 (from the SMMT)
Vauxhall Corsa - 40,914

Tesla Model 3 - 34,783

MINI - 31,792

Mercedes-Benz A-Class - 30,710

Volkswagen Polo - 30,634

Volkswagen Golf - 30,240

Nissan Qashqai - 29,922

Ford Puma - 28,697

Kia Sportage - 27,611

Toyota Yaris - 27,415