New report highlights the benefits of Gap Insurance
Sunday 20th January 2019 16:27:01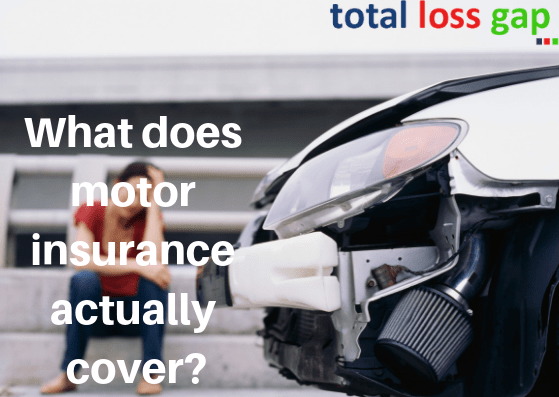 A new study has raised concerns that motorists may not fully understand what a fully comprehensive motor insurance policy actually covers AND the potential that any financial risks could be plugged by Gap Insurance.
A poll was conducted in December 2018 by Viewsbank, on behalf of analytics experts Consumer Intelligence*. The countrywide study revealed several potential misconceptions of the just over a thousand people asked.
These included
34% of those polled expected their motor insurer the full purchase price of the vehicle if it is declared a total loss following a write-off or theft
78% believed that in the event of the motor insurer declaring the vehicle a 'total loss' that any outstanding finance would be cleared by either their own insurance or the other driver (if at fault).
19% of those asked said they claimed following a vehicle being declared a 'write-off.'
A reported 384,000 vehicles are written off in the UK each. An estimated 89,000 of vehicles are stolen each year, with recovery rates said to be consistently below 50%.
Consumer Intelligence insurance pricing expert John Blevins commented "In reality car insurance covers the market price of the car at the time of the accident or theft minus any depreciation, leaving drivers to fund the shortfall for a replacement,"
"So-called guaranteed asset protection – or GAP – insurance will pay the purchase price and cover any finance deals, but Consumer Intelligence's data shows just one in eight (12%) drivers took it out when they last bought a car." (Another recent study stated Gap Insurance purchase rates at 10%**)
"It is worrying that so many drivers are confused about what their insurance will cover in the event of a write-off or theft and particularly for those who have bought their car on finance."
"It is bad enough to suffer theft or a write-off but having to also deal with financial worries about getting a replacement in the aftermath adds to the pain. GAP insurance can be very valuable, and it is a pity that motorists are put off buying it because they don't trust dealers to offer them a good deal."
It is clear that many consumers may wrong assume that their motor insurance covers them in the way they expect. Adding Gap Insurance can provide a valuable, added financial protection. To find out more please call us, or click for a quote.
Sources for this article
* Research shines spotlight on low GAP insurance take-up
** Mind the gap: Insurance small print leaving new car owners more than £4,000 short