The terms 'Lamborghini' and 'tractor' are not necessarily words you would think go together naturally. However, if you have been watching the current series on Jeremy Clarkson and his farm, you would know the former Top Gear presenter has indeed bought a new Lamborghini tractor.
Lamborghini may be famous for its supercars, but the Italian company began as a tractor maker. Lamborghini Trattori was founded in 1948, it became part of the SAME (Società Accomandita Motori Endotermici) in 1973. It has a triangle symbol with the letters "F L C" as its logo; these represent Ferruccio Lamborghini Cento.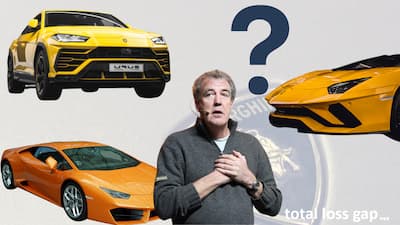 Writing about his new purchase in his Sunday Times column, Clarkson states, "Today they're made in Germany, but they still look Lambo-mad,"
Clarkson, who turned his back on more 'traditional' tractors recommended to him by other farmers, continued ", If an Aventador were to make love to a spaceship, this is what you'd end up with."
However, the outlay on the tractor was not the only expense incurred because of the purchase. The Lamborghini tractor is so large that Mr. Clarkson has to build a new barn facility to house the vehicle. A scheme to widen his driveway was also undertaken to ensure he could drive his new purchase into his property.
Mr Clarksons' affection for the Lamborghini brand may have come from his previous ownership of a Lamborghini Gallardo Spyder in the past. Of course, he has owned many supercars including a Ford GT and a Ferrari F355.
But if you are looking to impress your friends and neighbours by purchasing a 'Lambo' for yourself, and perhaps if you have enough space to house it, then buying a Lamborghini tractor for around £40,000 should be far more affordable than its sports car brothers.