Toyota has enlisted Yamaha's help in developing a hydrogen internal combustion engine. Yamaha has taken on the challenge, basing the project on the 5.0-litre V8 engine found in the Lexus RC F.
The original block will still be there, but the injectors, cylinder heads, and intake manifold have been altered to allow it to operate on compressed hydrogen. An eight-into-one exhaust system is the final addition.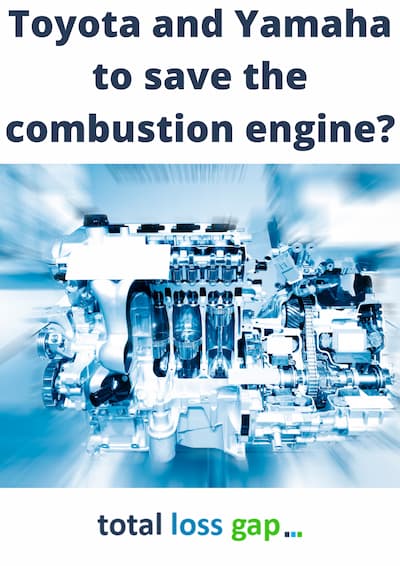 Yamaha has achieved 444 horsepower out of the V8 hydrogen-powered engine. This is only 13bhp less than what the identical petrol-powered version.
At 540Nm, torque improves marginally, around 20Nm more than the petroleum equivalent.
The combustion of fuel is remarkably clean. Surprisingly, the hydrogen-powered engine produces just water vapour and heat, allowing manufacturers to meet emission targets and move closer to a carbon-free solution.
The project is part of a bigger alliance involving Kawasaki, Subaru, Toyota, Mazda, and Yamaha that was announced towards the end of 2021. The project's goal was to research and create alternative fuels for internal combustion engines so that technology might become carbon neutral.
Yamaha Motors has stated their commitment to exploring innovative ways to utilise the combustion engine in a more environmentally friendly manner. That box would appear to be checked by a modified V8 that runs on hydrogen as a fuel.
Mazda has launched development on synthetic fuels made from carbon collected from the air via huge filters, according to recent reports. The carbon is then mixed with hydrogen in exact proportions to create a fuel that has the same combustion properties as regular gasoline and diesel without introducing any extra carbon to the atmosphere.
Mazda is also working on biodiesel fuels made from renewable raw materials including micro algal fats and spent cooking oil, and has just joined the eFuel alliance to aid in the promotion and development of green fuels.
This new effort, led by Yamaha, shows that Japanese firms are committed to discovering ecologically friendly mobility alternatives without completely abandoning combustion engines.