Ford has confirmed that it will be ending production of the Focus RS model. The company has confirmed that it was genuinely interested in turning the RS into a hybrid model, but high development costs and new emission laws put an end to the project.
Ford confirmed the news by releasing the following statement:
'As a result of pan-European emissions standards, increased CO2 taxation, and the high cost of developing an RS with some form of electrification for a relatively low volume of vehicles, we are not planning another RS version of the Focus.
'We remain committed to Ford Performance vehicles in Europe as part of our DNA with cars like the multi-award-winning Focus and Fiesta ST as well as our Mustang and Ranger Raptor models.'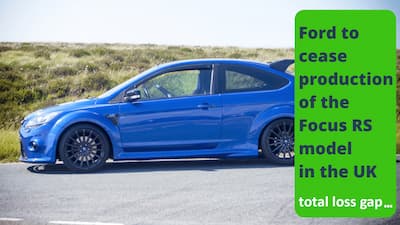 The Focus ST will now be the fastest Focus model you can ever buy, and car enthusiasts with a penchant for speed will need to look elsewhere.
The Focus RS was very popular in Europe. Still, there is not enough demand for it to bring the car to other key markets, like Asia - and despite pleas from enthusiasts, Ford will discontinued production.
With the European market only providing around 10,000 sales a year and Electrified RS would not provide sufficient profit given its expensive parts.
Super-saloons from Mercedes-AMG and BMW's M variants are disappearing from price lists in a flash. Meanwhile, Peugeot Sport is reinventing its GTI models as pure EVs and performance hybrids. Unfortunately, Ford could not make the numbers work to save the RS.
So the Ford Focus RS will be a thing of the past, so if you're thinking about buying one, then don't wait.
It was never an easy transition to an environmentally friendly version from the start, and it's not surprising that Ford has been forced to pull production. Many factors meant this car couldn't make any money for Ford, from new greener emissions laws to expensive component bases.
Like all manufacturers, if they want to stay in business long term, they need their cars to meet strict green standards while also being more affordable than ever before - without compromising performance or quality.