Following its European launch, the AMI got more than 12,000 expressions of interest from UK customers, according to the manufacturer. Reservations for a non-refundable £250 will be accepted on Citroen's website from 27th September 2021.
The Citroen AMI concept was first revealed at a preview event at the 2019 Geneva Motor Show. According to the french manufacturer, the EV matches consumers requirements "With cities and urban areas introducing stricter limits for vehicles, and people demanding new mobility solutions, AMI shows once again how Citroen is adapting to meet the demands of the times".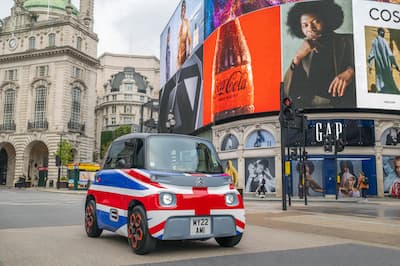 How much will the Citroen AMI cost in the UK?
When it lands in UK Citroen dealerships, the two-seater is projected to cost between £5,000 and £6,000, with monthly deals likely to be available as well.
Since the AMI was intended for the French market, it is built-in left-hand drive form when it lands in the UK. In fact Citroen never intended to make the vehicle available in the UK but such has been the interest they have performed a U-turn.
The AMI carries a 5.5kWh battery with a range of up to 46 miles. A recharge takes around 180 minutes. The car has a top speed of 28 miles per hour. The AMI is designed as a city car for usage in urban locations. The vehicle can accommodate a driver, a passenger, and one piece of luggage.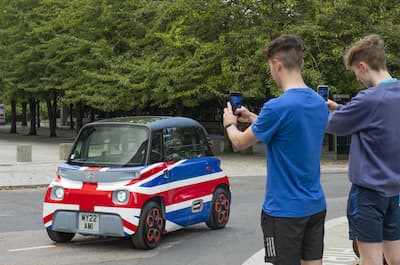 The AMIs' interior features a heating system and a smartphone mounting. There are also simple controls for the lights and windscreen wipers. UK AMIs will have the Type 2 charging plug will be fitted.
Is the Citroen AMI for you?
If you are looking for an electric powered city car, and you don't mind something quirky, then the Citroen AMI may just be the perfect option for you.