Cars on UK's roads are now older than ever before

New data shows that the average age of a vehicle on the roads in the UK is the highest since records began two decades ago.

The leading cause of this seems to be the Covid-19 pandemic which has caused dealerships to either close or reduced output and manufacturers closure of production plants.

The UK average age of a car is 8.4 years old, with over 10 million manufactured before 2008. The total number of vehicles also dropped to just over 40 million this year, the first drop since the financial crisis of 2009.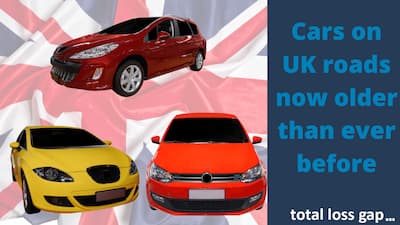 This new data has been released by the Society of Motor Manufacturers and Traders (SMMT). They noted that new car registrations have dropped to a low point over this period - with only one in five new cars being registered before 2020.

Will vehicle emissions rise as a result?

Older cars also emit more CO2, which contributes to climate change. While average vehicle age on the UK highway is at an all-time high, it's a reflection of the durability and quality of modern cars. However, this may threaten the UK's efforts to reduce emissions.

With a drive to make vehicles more 'green', new cars registered in 2020 emit 18% less CO2 than models registered ten years ago. However, with car drivers keeping hold of older vehicles for longer, the overall impact could dent the long-term aim of reducing emissions.

Electric vehicle registrations on a record high

The total of electric vehicles (EVs) in the UK increased by 114% last year. The figures reached a record high of 199,085 registered EVs and 239,510 plug-in hybrid cars (PHEVs) combined, representing 1.3% of all vehicles on our roads.


As we accept the average age of a vehicle on UK roads is higher than ever before, what will the impact of this be? Whether this is simply the temporary impact of Covid-19 or a long-term consequence of more reliable cars, only time will tell.


But what does that mean for you? If your car has been sat in the garage, it may be time to get back out there and hit the road!


How long do you keep cars in general?


Is it worth keeping an older model around if they are still running well but need some TLC now and then?


We'll leave these questions up to you as we hope our report has given you some food for thought about how changes in automotive trends might affect your own life.