Fancy a limited edition VW Golf GTI? Anyone for a party?
In the middle of 1976, german car manufacturer Volkswagen launched a sporty version of its Golf model for the first time. The GTI was produced initially with little fanfare and perhaps little expectation of the legend it would become. With a production target of just 5,000 models initially, around 2.3 million examples of the GTI have left dealer forecourts.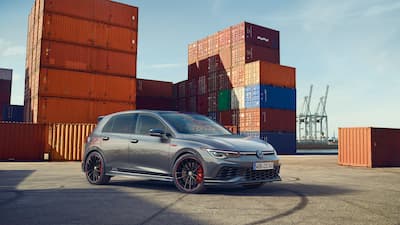 To celebrate this remarkable achievement and mark the 45th anniversary of the first GTI, VW announced a unique and limited edition run of the Golf GTI Clubsport 45.
The special edition model is a version of the 300PS Gold GTI Clubsport. With enough individualisation VW claim, this will make the exclusive '45' an instant collectors model.
The vehicle is expected to be available in selected European showrooms from March 1st. It is suggested we will begin to see the car in the UK from April, attracting a £40,000 price tag.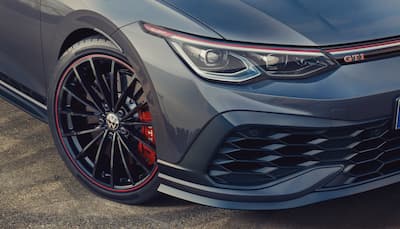 The Clubsport 45 exterior provides a black roof and complimentary black roof spoiler. This is a throwback to the black-framed rear window of the first GTI.
The Clubsport 45 also features a race package that includes 19-inch high gloss black Scottsdale Alloy Wheels, with a tornado red pinstripe. The race package also consists of a sports exhaust system and the removal of the Vmax limiter. How much faster than the previously stated max of 155mph this edition can produce VW have not indicated.
Trim styling includes the '45' moniker on the sill as well as the boot lid. This follows on with the interior with the '45' detailed on the steering wheel.
One for the collector? This will undoubtedly cause a stir for those with £40,000 burning a hole in their pocket.