23rd April 2022
Toyota GB has confirmed that their allocation of the new GR86 model was sold out within 90 minutes of becoming available. The Japanese manufacturer made the limited-run sports coupe available from £29,995.
Such has been the interest in the model, Toyota GB had to set up an online ordering service to deal with the huge number of inquiries, and ultimately sales. Customers had the option of low rate PCP finance deals with a representative 4.9% APR.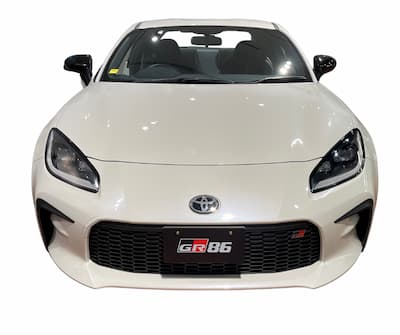 The GR86 is Toyota's answer to the Subaru BRZ and features a 2.4-litre boxer petrol engine with 234bhp going to the rear wheels through a six-speed manual gearbox. An automatic gearbox was available for an extra £2,090.
The GR86 is the latest success for the Gazoo Racing division
Toyota has been delighted with the excitement of their Gazoo Racing engineered models, including the Yaris GR and the Supra GR. A new run of the Supra GR has been suggested also.
The GR86 is only permitted to be produced in a short run as it does not meet upcoming collision regulations. However, this does not seem to have dimmed the excitement of the model at all for customers.
Toyota has kept the option of a base model only, with the only change the option of the auto box. The car comes with 18-inch black alloy wheels with Michelin Pilot tyres. Adaptive LED lighting and a reverse camera also come as standard.
Toyota state the GR86 accelerates from 0-62mph in 6.3 seconds in manual format, or 6.9 seconds when in automatic transmission. Quick enough to worry some more expensive opposition.
So did you get your order in time? If not Toyota said they are opening a waiting list in case of cancellations. It does seem that the GR86 was a case of 'when they are gone they are gone'.