New research slams new car models for poor security
Saturday 23rd March 2019 17:57:21
New research slams new car models for poor security
New research has highlighted serious issues with vehicle security on many new car models in the market. Experts at Thatcham Research have tested eleven new models out in the market, over half have been rated as 'poor, with the Suzuki Jimny security rated as 'unacceptable'.
The testing revolved around the keyless entry systems used on the vehicles. Recent reports have highlighted the growth in vehicle thefts due to vulnerabilities in keyless entry and start systems. Thieves often use a 'relay-attack' technique to bypass keyless entry and systems.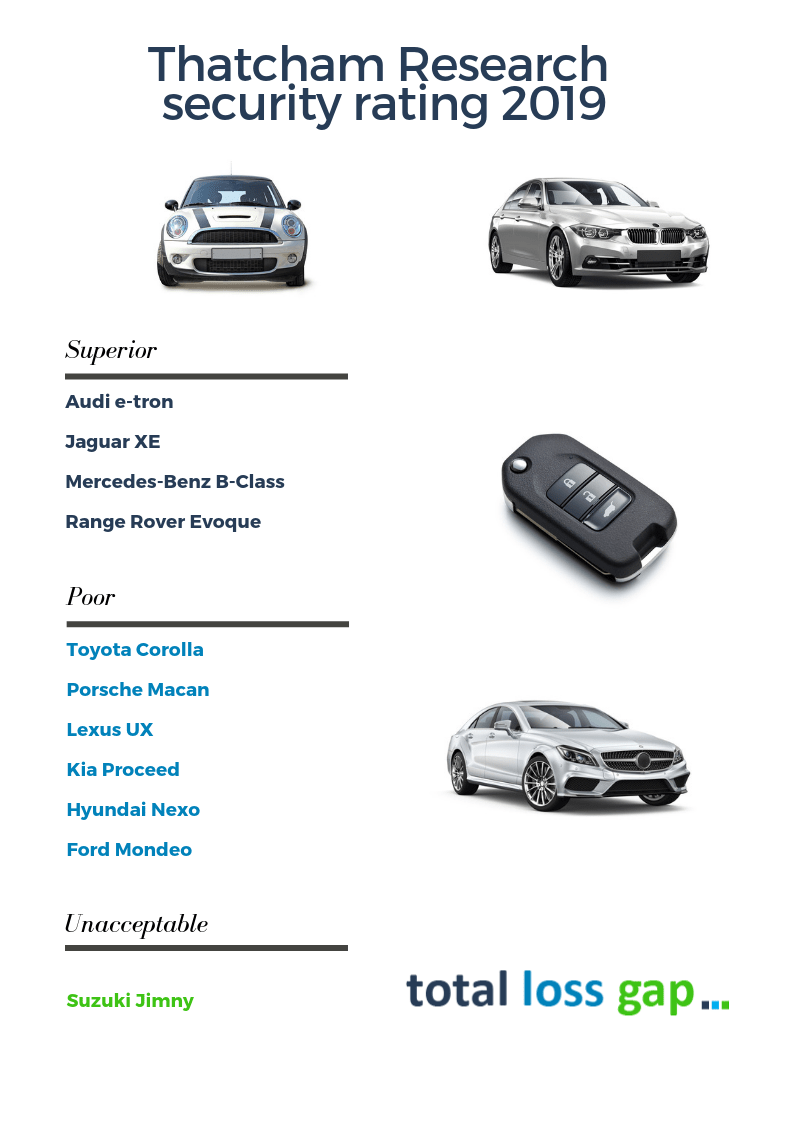 Thatcham have developed the new security tests in response to the increase in vehicle thefts. A new vehicle that has vulnerability issues with keyless systems will automatically be excluded from getting the top marks.
"We've seen too many examples of cars being stolen in seconds from driveways," said Thatcham Research chief technical officer Richard Billyeald. He also confirmed that vehicles rated as 'poor' would have achieved a 'good' score if their systems had not been susceptible to a 'relay-attack'.
Audi, Land Rover, Jaguar and Mercedes-Benz were praised by Thatcham for having systems that have more secure wireless technology or employ fobs that 'fall asleep' when not in use. Thatcham say this shows that the problem can be addressed to improve vehicle security.