The survival of Vauxhall's Ellesmere Port factory has been safeguarded, with a £100 million investment by owners Stellantis to transform it into the company's first electric van manufacturing facility.


From late 2022, the Citroen e-Berlingo, Peugeot e-Partner, and Vauxhall Combo-e-commercial vans and their passenger-carrying MPV equivalents will be produced at the long time home of the Vauxhall Astra.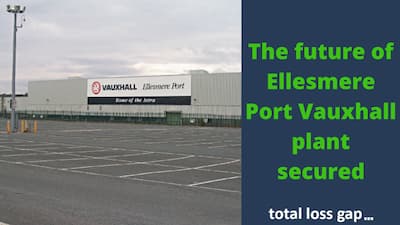 Around 1000 jobs are being created at the site, which will also receive several improvements due to the deal.


The Ellesmere Port facility's long-term outlook had been debated for years. The UK government's decision to restrict the sale of all new petroleum-powered cars from 2030 has only added to the uncertainty.


"This £100 million investment demonstrates our commitment to the UK and to Ellesmere Port," said Stellantis CEO Carlos Tavares, who has been firm in his criticism of the 2030 ban. "I particularly want to thank our highly-skilled, dedicated workforce for their patience and contribution. We never let them down."


A new body shop, renovations to the general assembly area, and the construction of an on-site battery pack assembly plant are all part of the £100 million investment. It must be noted that batteries will not be manufactured on site. Instead, Stellantis will ship the batteries from their production plants around the world.


Stellantis stated that it would provide additional assistance to assist Ellesmere Port in being carbon-neutral within the next few years. It will also begin a consultation on expanding the plant to include a new UK parts distribution centre.


The UK government has "supported" the investment, according to Stellantis, though no financial commitment has been disclosed.


However, this news follows on from the recent announcement of an investment in Nissan's Sunderland facility to increase electric vehicle and battery output by the UK Government.


"In this global race to secure electric vehicle production, we're proud to support Britain's auto sector in this crucial transition as we work to build back better." said Business Secretary Kwasi Kwarteng.


The Vauxhall Viva was first produced at the Ellesmere Port facility in 1964, and different models of the Astra have been built there since 1979. The first-generation Opel Combo/Vauxhall Astramax van, the precursor to the current Combo, was constructed there from 1986 until 1994.


The Ellesmere Port plant was opened in 1962 on the former RAF Hooton Park, and in its heyday, employed more than 10,000 people on site. This latest news means that its long term future is more secure than it has been for many years.