Motor Industry chiefs issue £100 billion warning on a 'no deal' Brexit
Tuesday 15th September 2020 14:04:38
Motor trade stark warning for a 'no deal' Brexit
2020 has not been a great year for the motor industry. The ongoing Brexit negotiations and the ending of the 'tariff-free' trade agreement at the end of the year have caused great uncertainty. This has not been dampened in any way with the slow progress towards a new deal that would protect free trade.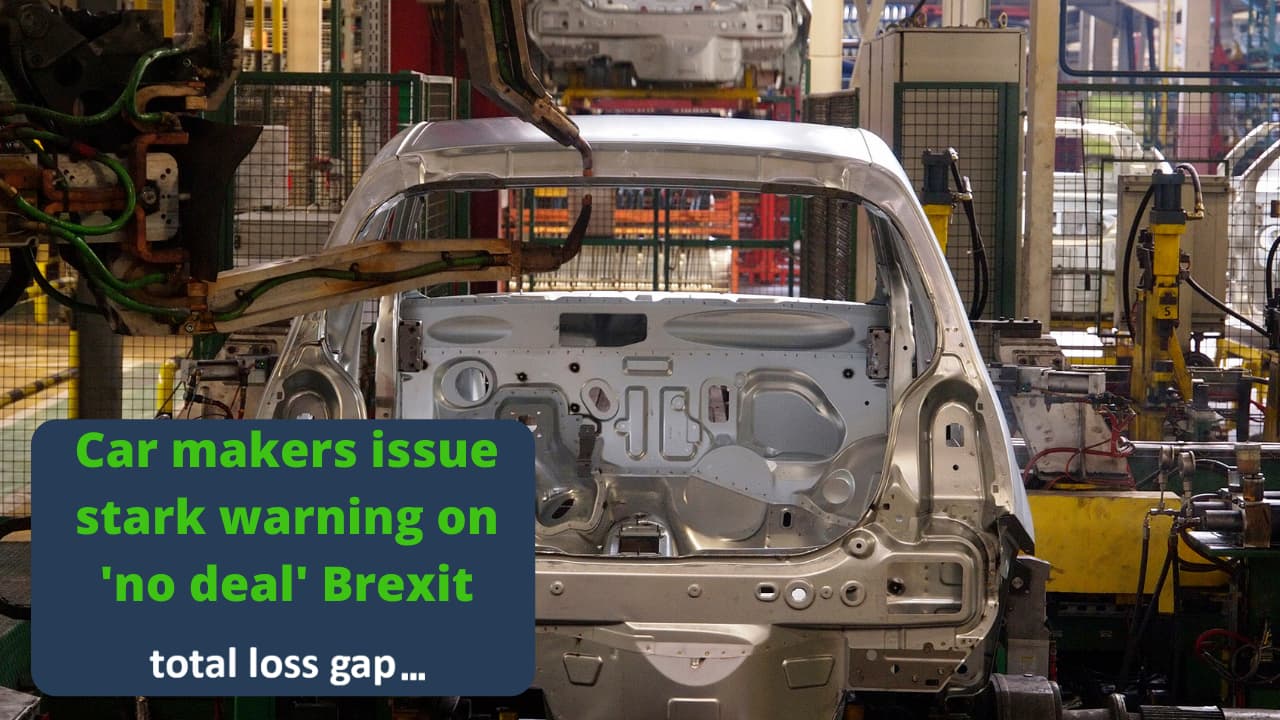 Then we have the Covid-19 worldwide pandemic. The harm to the global economy may not be fully understood for many years. However, what is clear is that the combination of Covid-19 and Brexit is causing great strain on the motor industry.
Estimates for motor trade bodies indicate that the cost of the market in the UK and the EU may run to £100 billion over the next 5 years. This is to add to a £90 billion hit to the industry this year, due to Covid-19.
A letter signed by 23 trade groups has urged the UK and the EU to make a deal, rather than regress to World Trade Organisation rules. Under WTO rules we would see a 10% tariff on car exports and up to 22% on vans and trucks.
In the UK, the Society of Motor Manufacturers and Traders (SMMT) has said that the cost to car plants in this county could rise to £49 billion. By 2025, the cost across the EU could reach £52 billion.
The call from the Motor Industry is for a 'tariff-free' deals on vehicles and components. The government has commented that it is working towards a free trade agreement, whilst also working with the Motor Industry to prepare for Brexit.
Will we get the free trade agreement sought across the UK and the EU? At this stage, there are plenty of nervous onlookers hoping for the best, but fearing the worst.