FCA ban on motor dealer DiC schemes to save consumers £165 million a year
Tuesday 28th July 2020 16:48:43
The Financial Conduct Authority have confirmed they will ban discretionary finance commission models at motor dealers.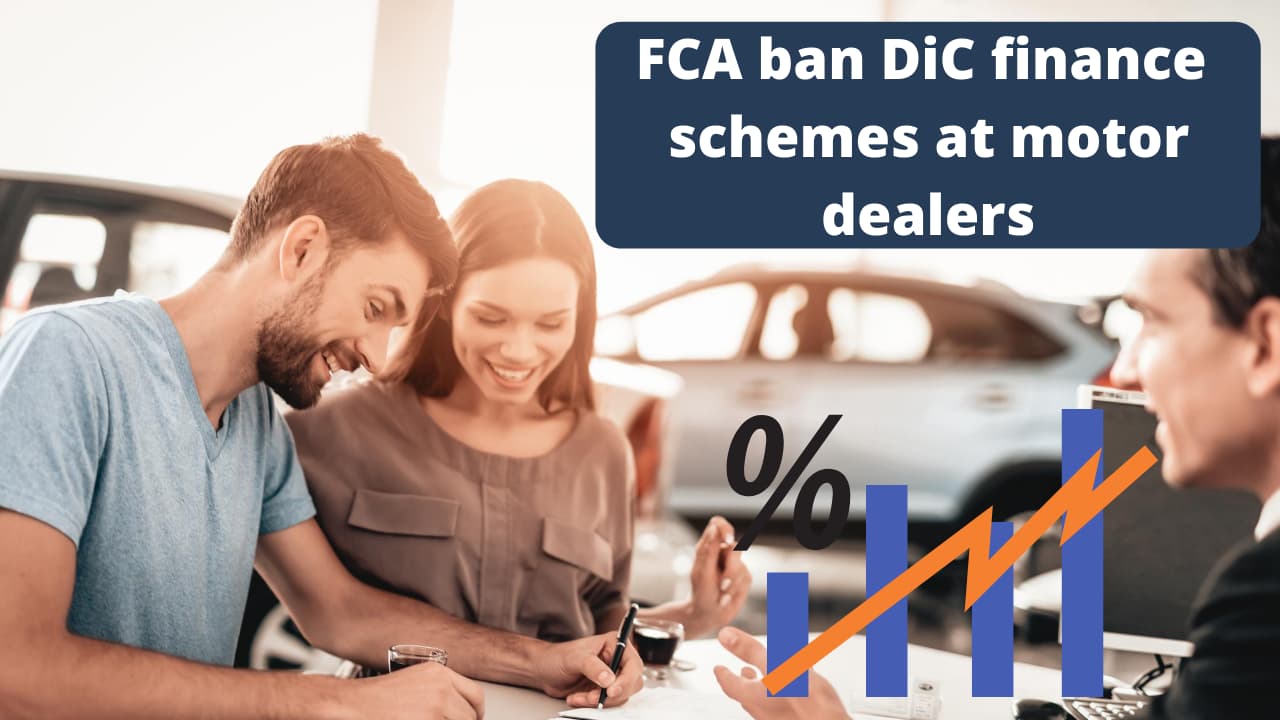 Currently, dealers use this model to allow them to set their own interest rates on customers' finance agreements. The higher the rate the more commission the dealer could earn.
The FCA says this financial incentive does not maintain the consumers' best interests at heart.
The regulator states that the ban will save UK car buyers around £165 million per year in interest they will no longer have to pay.
Difference in Charges - How does it work?
Effectively, the motor dealer will have a 'base rate' provided to them by a lender. At this rate, the dealer will earn no extra commission.
The Difference in Charges model (DiC) allows the dealer to increase the rate of interest they present to the customer. The extra interest earned is then split between the motor dealer and the lender, often on a 70/30 or 80/20 split in favour of the dealer.
Here is an example of how it would work.
Let us say someone buys a car and funds £20,000 with the dealer. The dealer places the finance with a particular lender, who sets at base rate at 4% per year.
If the finance is over 4 years this means that the interest charged over that term would be 16% of the 20,000. This would total £3,200 but be retained by the lender as this is the 'base rate' with no commission payable.
If the dealer then raises the interest rate to 6% then this means the customer would pay £4,800 interest over the 4-year term.
The 'Difference in Charges' between the £4,800 interest and the £3,200 'base rate' interest is £1,600.
The lender would then split this difference with the dealer. If it was done on a 70/30 split in favor of the dealer, this would mean the dealer would get £1,120 in finance commission.
Many motor dealer groups have already moved away from the DiC (or discretionary) interest rate scheme. The FCA will allow a small window for those dealers who still use this model to change the way they do business.
The regulator also warned that they will keep a close eye on lenders to ensure that new model schemes do not simply replace the banned DiC model. The regulator is keen that any scheme does not provide dealers with incentives to raise rates on their customers' finance deals again.